We are fully licensed, bonded and insured!
License #688560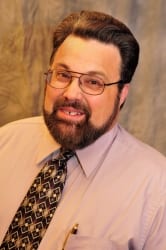 You will find that working with KB Design and Remodeling from the start through the completion we are able to meet all of your remodeling needs. With more than 34 years of experience as an NKBA Certified Kitchen and Bath Designer and a NARI Certified Remodeler, we offer you experienced expert design services.
We offer a wide range of valued products and materials for you to choose from, provide you with quality workmanship and on time project completions.
We also take great pride in paying close attention to the many project details and supply craftsmanship that produces a quality project that we will all be proud of for many years to come. Finally, keeping our overhead cost low and offering budget-friendly design solutions and suggestions, along with our various promotional discounts, are some of the ways we work hard to provide you with the best possible value for your project.
Our Mission Statement
Our goal is to provide our customers with professional service, quality craftsmanship, and help them lower the cost of their kitchen and bathroom remodeling services.
By saving the customer money from expensive Kitchen & Bath dealers and protecting them from the risk of poor service and/or quality of the unlicensed handyman or the less experienced contractor, we will provide our customers with the best overall value for their kitchen and bath remodeling. Our Company Objectives to Provide Professional Customer Service:
1. Educate our valued clients to make informed choices.
2. Meet the client's needs by providing creative, affordable and interesting design solutions.
3. Enrich the client's lifestyle by creating a space that meets their needs, making life easier for them.
4. Save our client's money by keeping our overhead costs low and suggesting less expensive options.
5. Provide professional service: Detailed typed contracts, do as we say and keep the client informed.
6. Provide Quality Craftsmanship, keeping the jobsite clean and completing the project on time.
7. Protect our customers from the high price of the larger kitchen and bath dealers and the risk of poor service and low quality from the less experienced contractor or unlicensed handyman.
8. Produce an attractive project by choreographing all of the materials for quality, style, and color coordination to provide an aesthetically pleasing environment, looking good even 20 years later.
9. Enhance the value of their home. A carefully considered project should return most of the costs by increasing the home's value.
10. Develop a quality friendship offering each client free lifelong remodeling consultation.
Contact us to sign up for a FREE in-home no-obligation project consultation. During this consultation, we will provide design ideas, cost-saving tips and help you discover a realistic investment strategy for your project.